Last weekend I went on my annual jaunt to meet up with some other ladies (and a few husbands) to scrap away all weekend in Hereford.
We stayed in a new place, the gorgeous Dukes Farm, which was beautifully equipped and had the most amazing views of the Black Mountains - snow optional!
Whilst I was there Shimelle had her online scrapping weekend so I took inspiration from a couple of the challenges to get some layouts completed.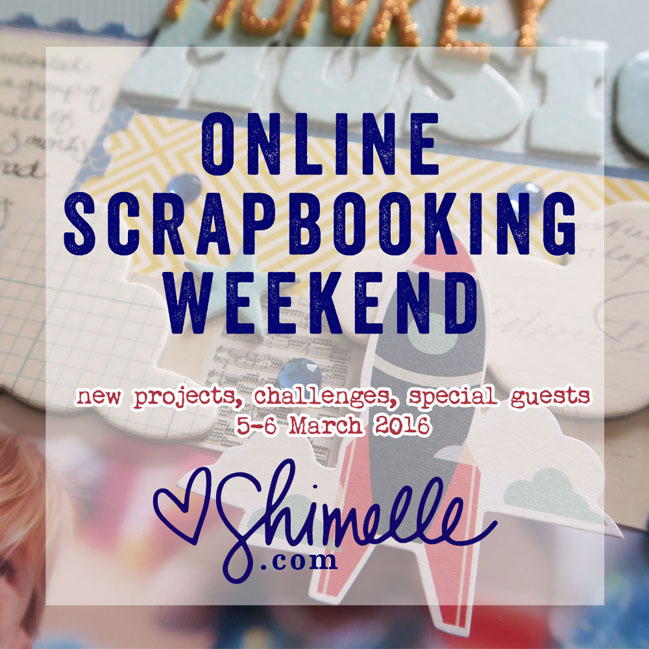 The first challenge was to take inspiration from one of the recent weekly challenges on the blog so I went with hearts. Using my February Like For Ever kit I came up with this...
Another challenge was to dust off the colour blocking technique and out a page together. I used some of the LFE kit and even added in a bit of Basic Grey (for old times sake)...
Sadly the weekend was over all too quick and a busy week has meant no more time to play along with any more of the challenges. I'll be back soon to share the rest of my pages from the weekend with you.